Skip to content
Skip to navigation menu
Click-easy™ BCN N-hydroxysuccinimide Ester I
Click-easy™ BCN N-hydroxysuccinimide Ester I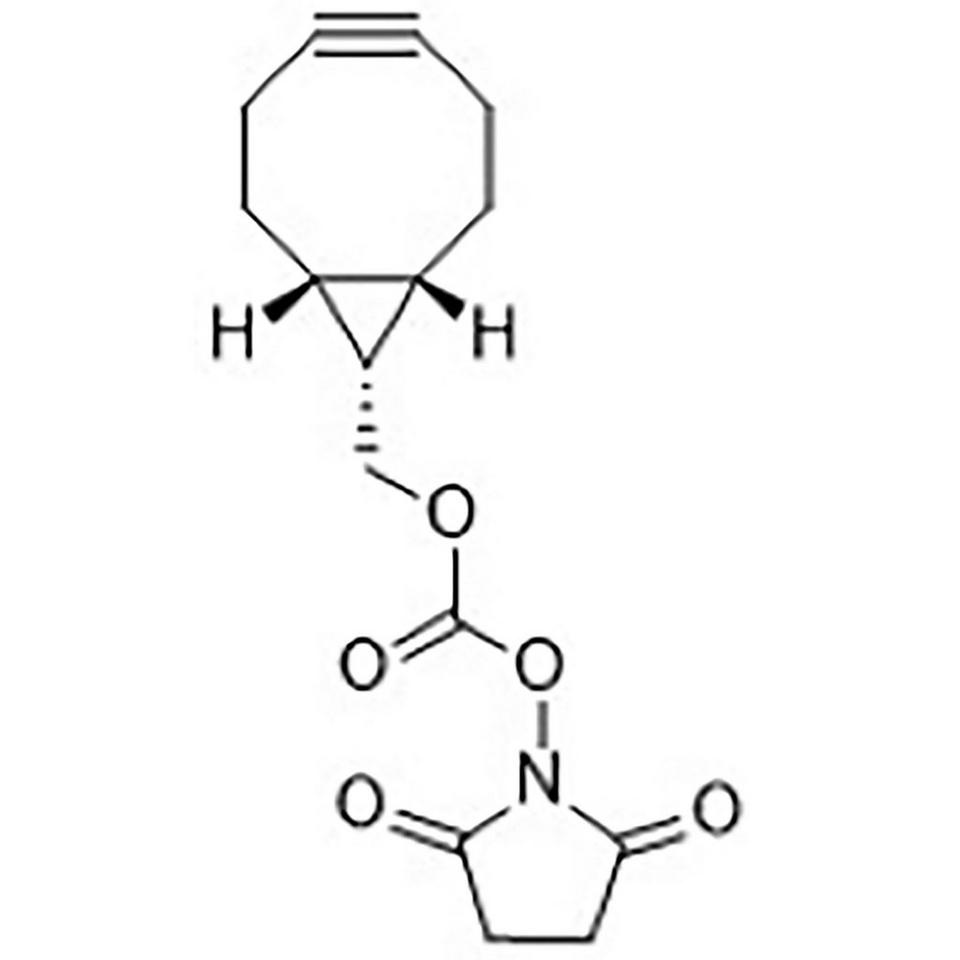 You are currently seeing list prices, to see your prices
please log in
Click-easy™ BCN N-hydroxysuccinimide Ester I
CAS No.:1426827-79-3
A state-of-the-art cyclooctyne for catalyst free strain-promoted, copper-free azide-alkyne cycloadditions.
Product information
The click cycloaddition reaction is a remarkably efficient and reliable process for bioconjugation even in the presence of the diverse array of functional groups found in DNA and the variety of scientifically intriguing ligation partners. Our 5'-Click-easy™ BCN CE-Phosphoramidite(1) can be used to prepare oligonucleotides for subsequent clean and efficient copper-free click cycloaddition. In our hands, the bicyclo[6.1.0]nonyne (BCN)(2) is a superior scaffold for the strain-promoted alkyne-azide cycloaddition.(3) The BCN I and II versions differ only by incorporation of a spacer in the latter. Similarly we offer the I and II ester variants for post-synthetic modification of oligonucleotides.

The BCN products are offered for sale for research-use only through agreement with Synaffix B.V. For commercial licensing please contact licensing@biosearchtech.com.
Ref:
European patent EP2753607A1.
Dommerholt, J.; Schmidt, S.; Temming, R.; Hendricks, L.J.A.; Rutjes, F.P.J.T.; van Hest, J.C.M.; Lefeber, D.J.; Friedl, P.; van Delft. F.L. . Angew. Chem. Int. Ed. 2010, 49, 9422-9425.
Debets, M.F.; van Berkel, S.S.; Dommerholt, J.; Dirks, A.J.; Rutjes, F.P.J.T.; van Delft, F.L. Accounts of Chem. Res. 2011, 44, 805-815.
Access support
Need some support with placing an order, setting up an account, or finding the right protocol?
Contact us