Skip to content
Skip to navigation menu
Oligo Processing Accessories
Oligo Processing Accessories
We offer products for every step of oligo processing: deprotection, cleavage, collection and solvent removal. 
Cleavage and deprotection equipment
Instrument parts and accessories for deprotection and cleavage steps of oligo processing.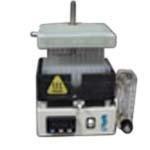 Plates and sealers
Avoid unnecessary oligo handling with our Microplate  
Reinforced polypropylene makes it more durable and tough
2 mL 96square deep well plate—dissolve oligos using standard methods and efficiently transition to evaporation instruments and applications requiring a high number of oligos
Extra structural ribbing on the bottom providing support during high energy shaking 
Sealable with adhesive-bonded or heat-bonded films
Adhesive Foil Sealers are reliable for sealing plates to protect against evaporation during oligo processing and downstream applications, such as PCR. Our products are suitable for use on 96-well plates.
Evaporators
Evaporators are used to remove solvents and dry oligos so they are ready to dissolve in your preferred solution. LGC, Biosearch Technologies offers evaporators for various plate sizes.