Skip to content
Skip to navigation menu
Unmodified Oligo Synthesis Reagents
CPG synthesis column for incorporation of unmodified dT at 3' end of an oligonucleotide.
Unmodified Oligo Synthesis Reagents
LGC, Biosearch Technologies is your single source for phosphoramidites and solid supports to synthesize unmodified DNA and RNA oligos. Because most techniques used in molecular biology today rely on synthetic oligonucleotides, we make it easy for you to find everything you need in one place.
The vast majority of oligonucleotides are synthesised on automated synthesizers using phosphoramidite methodology and controlled-pore glass (CPG) or polystyrene solid supports. LGC, Biosearch Technologies offers quality-controlled unmodified oligo synthesis reagents to cover every aspect of the synthesis process.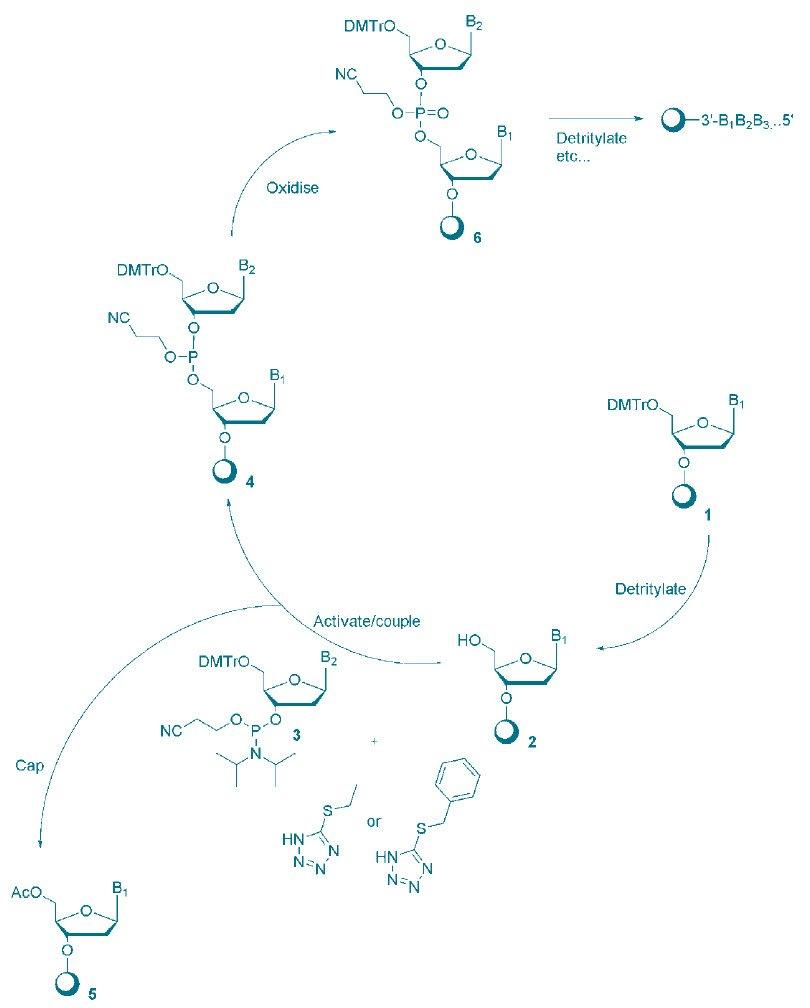 We provide our off-the-shelf products in popular pack sizes and packing formats. As your needs grow, so do the options available to you. We can supply most manufactured products in bulk quantities.
DNA
Synthesize DNA oligonucleotides for diagnostic, therapeutic or research purposes with high quality phosphoramidites and solid supports.
RNA
Synthesize oligoribonucleotides for antisense technologies, investigating ribozymes and more with our wide range of high-quality phosphoramidites and solid supports.
Native CPG
Use our gold-standard CPG as your solid support for oligo synthesis—perfected for maximum oligo purity and yield.
LCAA CPG
Explore several types of CPGs, including CPG with an attached aminopropyl or long-chain alkylamine linker, ready for functionalisation, in a variety of pore sizes.
Universal Synthesis
Leverage universal supports to simplify and accelerate large-scale oligo synthesis.