Skip to content
Skip to navigation menu
rG (Pac) CNA CPG Column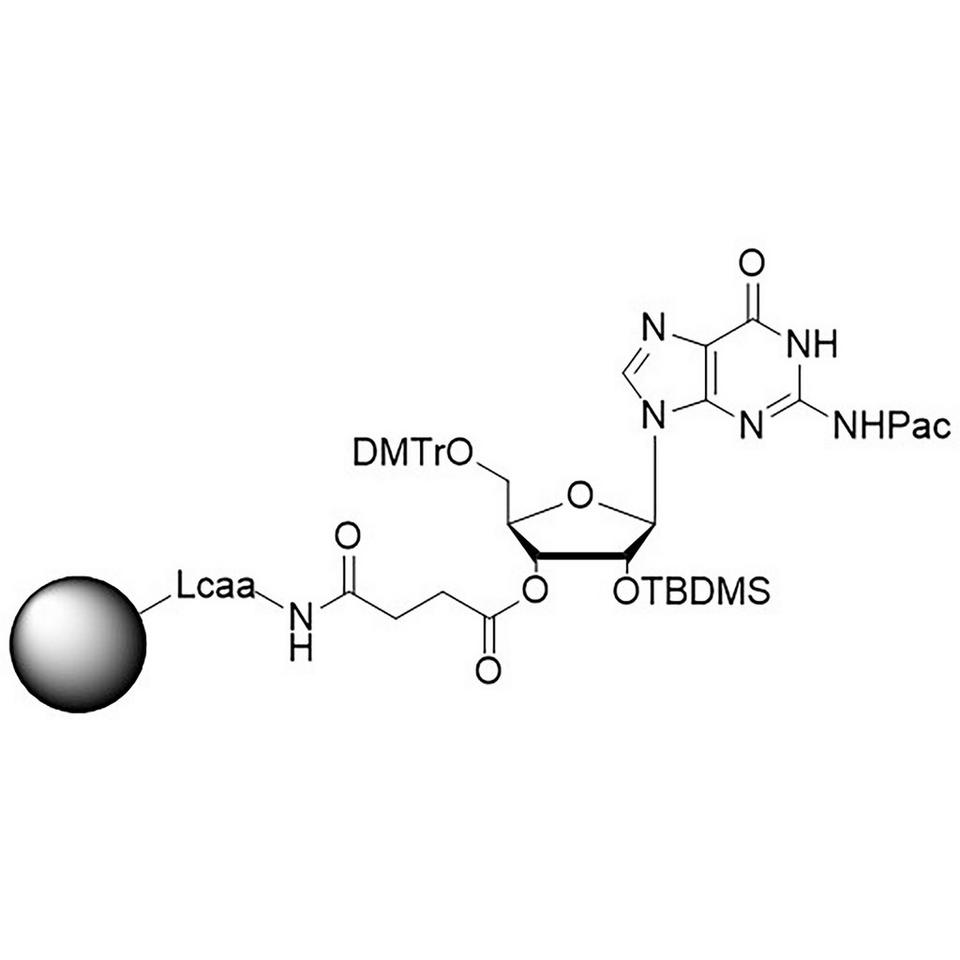 You are currently seeing list prices, to see your prices
please log in
rG (Pac) CNA CPG Column
rG (Pac) CNA CPG Column, 1000 Å, 1 µmol, Hybrid
CPG column for the incorporation of unmodified ribo-G at the 3' end of an oligonucleotide.
Key features
Show
Hide
CPG has long-chain alkylamino succinyl linker
Phenoxyacetyl (Pac) protection for use in UltraMILD conditions
Available in different synthesis scales
Prime CPG suitable for customers with large-scale or therapeutic development requirements
Product information
Various RNA CPG column formats are available, and compatible with a range of instruments.
Column Type
Description
Compatible synthesizers
Hybrid columns

Pipette format
Medium porosity Porex frits
Leaves headspace above the CPG

MerMade
ABI 3900
Other pipette-based synthesizers

Supercolumns or MerMade columns

Upper pipette fitting and a lower luer fitting
Frit stomped to remove headspace over CPG

MerMade
ABI 3900
Dr Oligo
Other pipette-based synthesizers

Standard or ALL-FIT columns

ABI 394
Expedite 8900/8909
Other luer-to-luer fitting synthesizers such as K&A

TWIST™ columns

Luer-to-luer fitting
Have a screw cap that can be opened to manipulate the synthesis support and then resealed
Generally used for larger scale synthesis

Luer-to-luer fitting synthesizers
Access support
Need some support with placing an order, setting up an account, or finding the right protocol?
Contact us