Skip to content
Skip to navigation menu
N2-Acetyl-O6-(diphenylcarbamoyl)guanine
N2-Acetyl-O6-(diphenylcarbamoyl)guanine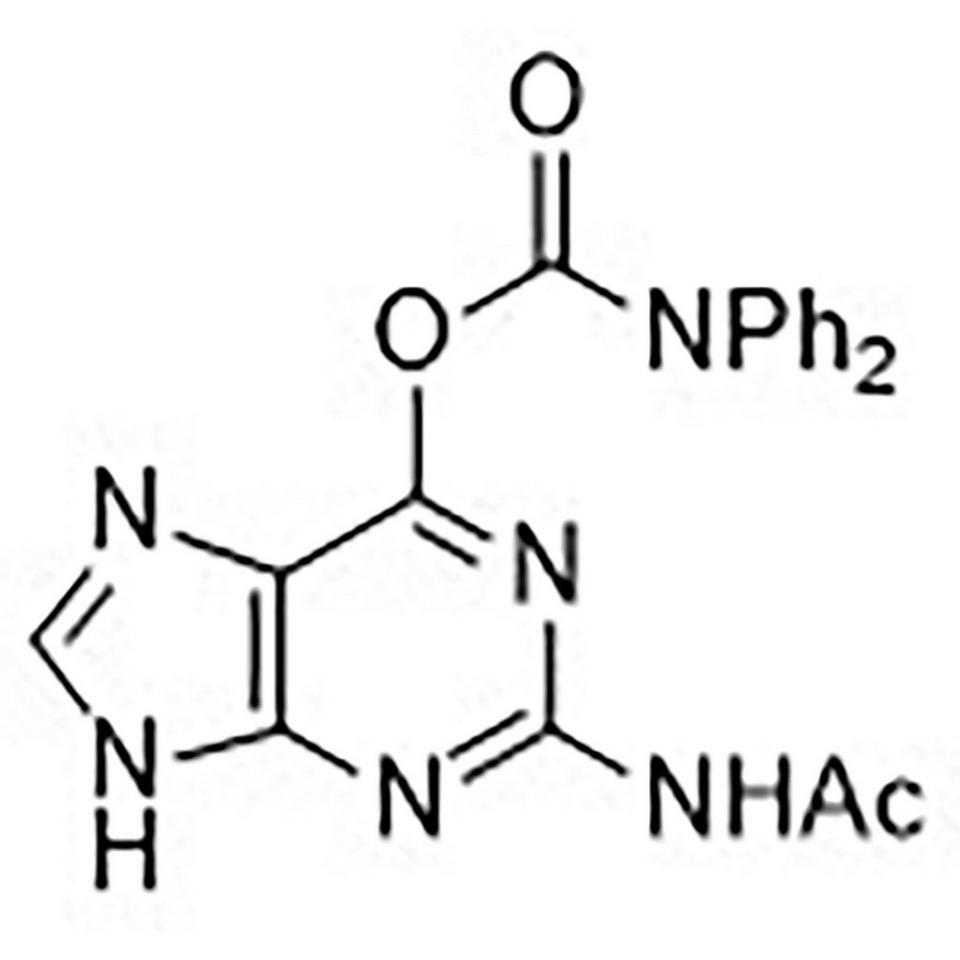 You are currently seeing list prices, to see your prices
please log in
N2-Acetyl-O6-(diphenylcarbamoyl)guanine
CAS No.:112233-74-6
This heterocycle can be used for formation of the N-9 nucleoside.
Product information
Vorbruggen glycosylation of this heterocycle with an appropriate carbohydrate yields predominately the N-9 nucleoside. The diphenylcarbamoyl group directs N-9 glycosylation, and is readily removed with ammonia in MeOH.
Access support
Need some support with placing an order, setting up an account, or finding the right protocol?
Contact us