Skip to content
Skip to navigation menu
7-Methyl-6-thioguanosine (MESG)
7-Methyl-6-thioguanosine (MESG)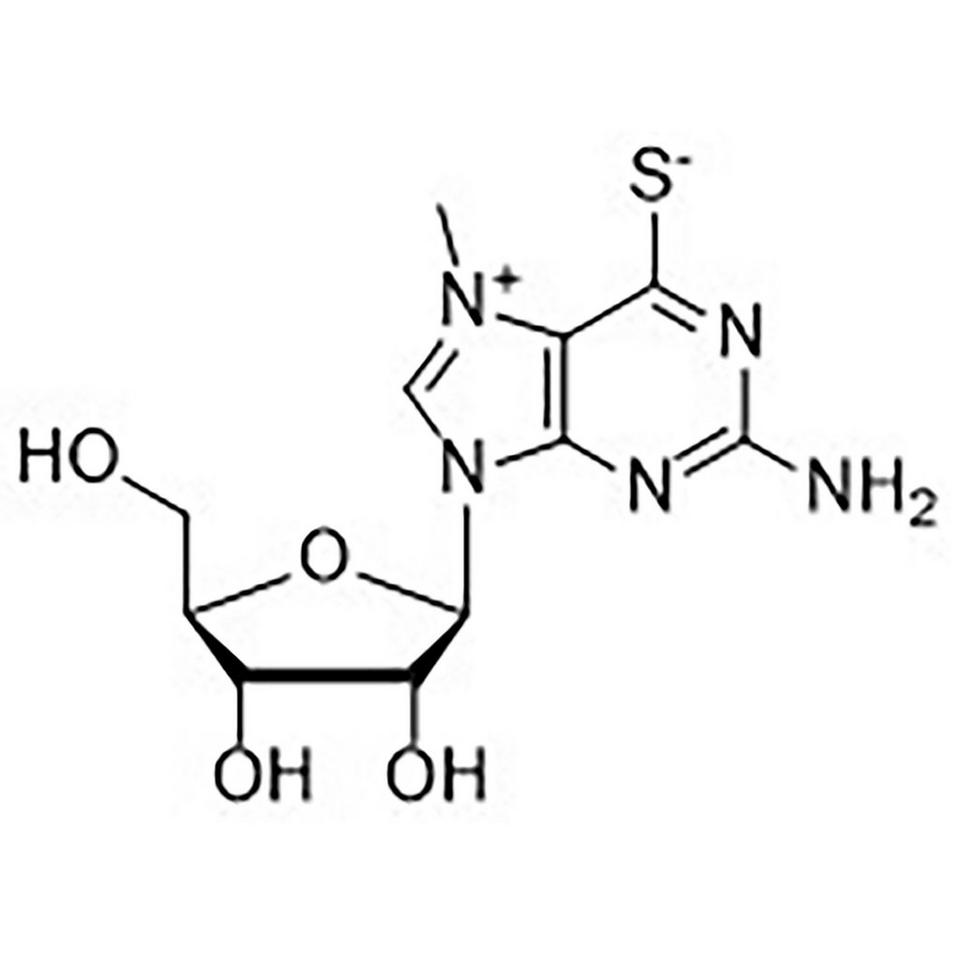 You are currently seeing list prices, to see your prices
please log in
7-Methyl-6-thioguanosine (MESG)
CAS No.:55727-10-1
Useful phophate assay.
Product information
7-Methyl-6-thioguanosine (MESG, Abs = 330 nm) forms 7-methyl-6-thioguanine (Abs = 355 nm) in the presense of inorganic phosphate and purine nucleoside phosphorylase (PNP) and thus constitutes a rapid and sensitive assay for phosphate. If inorganic pyrophosphatase is present, MESG may also be used to detect inorganic pyrophosphate.(1) MESG should be used as soon as possible after dissolution.
Ref:
(a) Webb, M. R. PNAS 1992, 89, 4884-4887. (b) Wedler, F. C.; Ley, B. W.; Moyer, M. L. Anal. Biochem. 1994, 218, 449-453. (c) Cheng, J.; Farutin, V.; Wu, Z.; Jacob-Mosier, G.; Riley, B.; Hakimi, B.; Cordes, E. H. Bioorg. Chem. 1999, 27, 307-325.
Access support
Need some support with placing an order, setting up an account, or finding the right protocol?
Contact us