Skip to content
Skip to navigation menu
2-Amino-2'-deoxyadenosine
2-Amino-2'-deoxyadenosine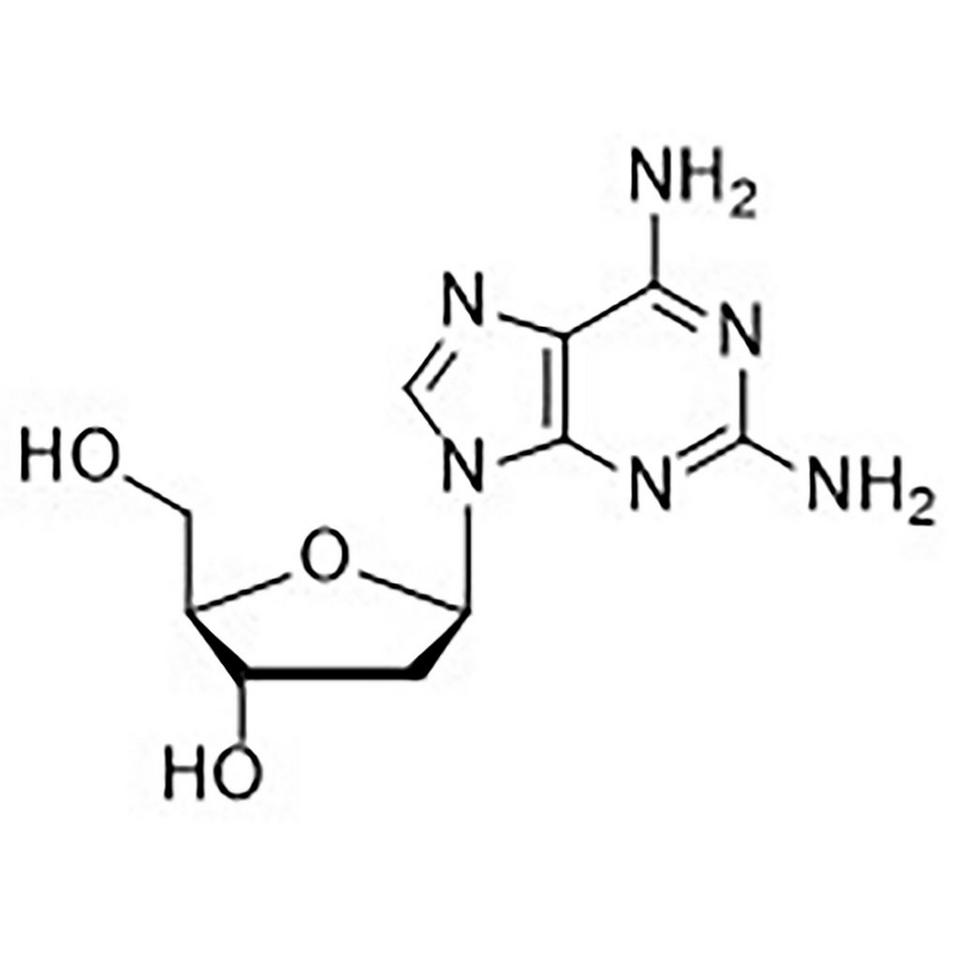 You are currently seeing list prices, to see your prices
please log in
2-Amino-2'-deoxyadenosine
CAS No.:4546-70-7
Nucleoside synthon useful in duplex stabilisation.
Product information
Replacement of adenine with 2,6-diaminopurine in a DNA strand can result in increased stabilization of the DNA duplex.(1)
Ref:
Vanyushin, B.E., et. al., Nature, 1977, 270, 369.
Access support
Need some support with placing an order, setting up an account, or finding the right protocol?
Contact us