Skip to content
Skip to navigation menu
8-Br-dA (dmf) CE-Phosphoramidite
8-Br-dA (dmf) CE-Phosphoramidite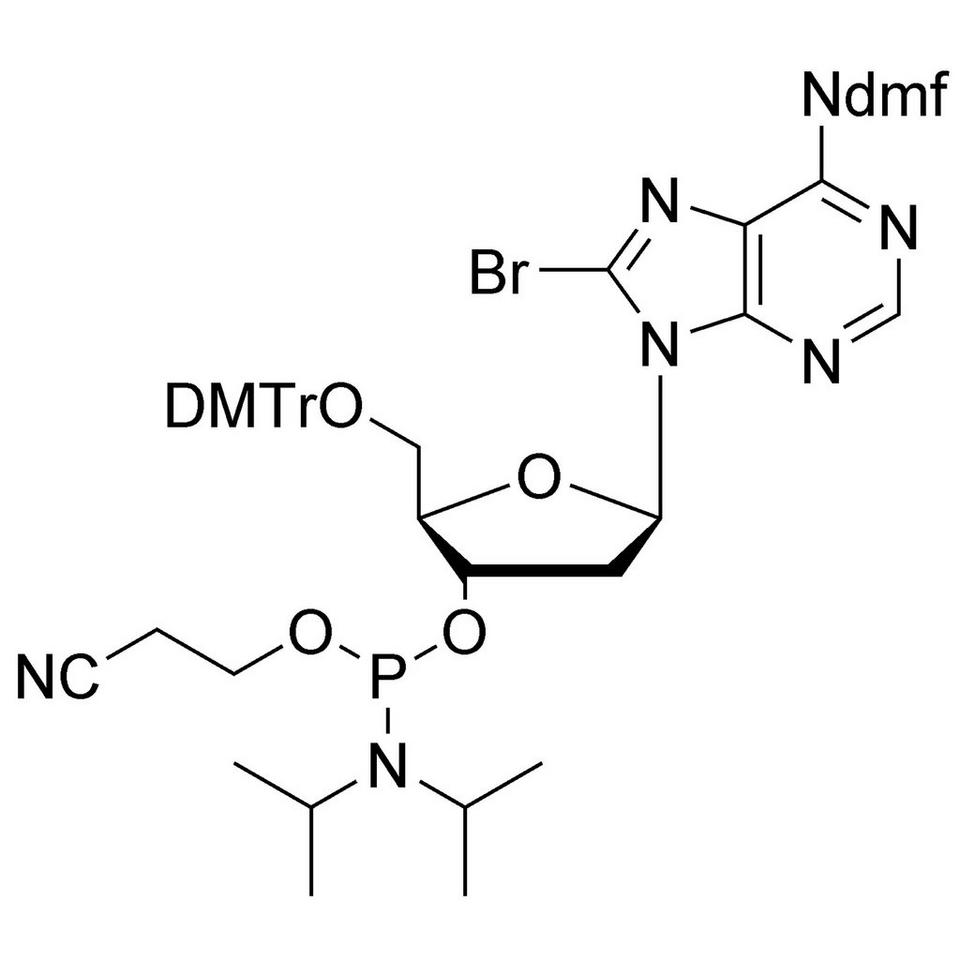 You are currently seeing list prices, to see your prices
please log in
8-Br-dA (dmf) CE-Phosphoramidite
CAS No.:207906-54-5
Allows for incorporation of a halogenated nucleoside into oligonucleotides for crystallographic studies and crosslinking studies of protein-DNA and RNA-DNA complexes.
Key features
Show
Hide
Part of the set of the four photoactive bases required to examine base to amino acid contact pairs (along with Br-dG, Br-dC and Br-dU).
dmf protection allows widest compatibility with deprotection conditions.
Product information
For examples of Pd-catalyzed postsynthetic aryl couplings of C8-Br-G modified oligonucleotides, see Omumi, A.; Beach, D. G.; Baker, M.; Gabryelski, W.; Manderville, R.A. J. Am. Chem. Soc. 2011, 133, 42-50.
Access support
Need some support with placing an order, setting up an account, or finding the right protocol?
Contact us