Skip to content
Skip to navigation menu
dC (Bz) (5-Me) CE-Phosphoramidite
dC (Bz) (5-Me) CE-Phosphoramidite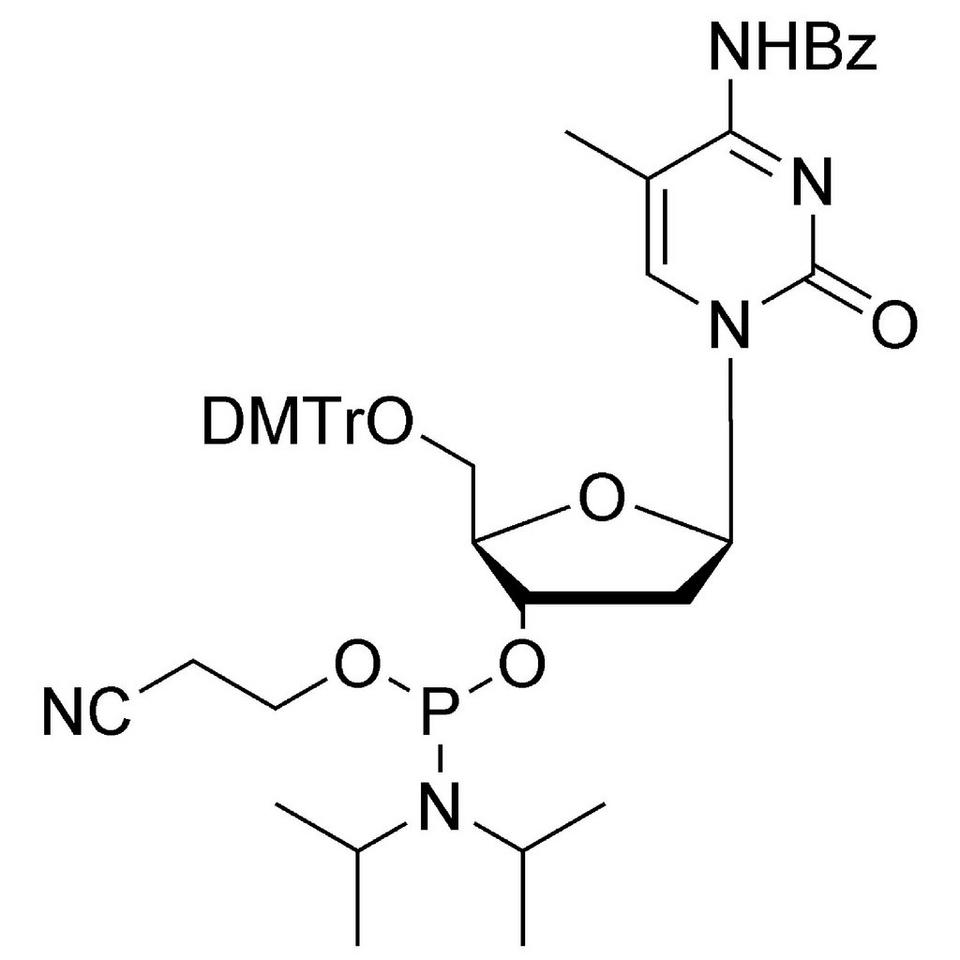 You are currently seeing list prices, to see your prices
please log in
dC (Bz) (5-Me) CE-Phosphoramidite
CAS No.:105931-57-5
Phosphoramidite used to incorporate a 5-methyl-modified deoxycytidine into an oligonucleotide.
Key features
Show
Hide
High performance product for use on commercial oliognucleotide synthesizers.
Quality ensured by full QC testing.
Various packaging options.
Product information
The hybridisation properties of synthetic oligonucleotides are crucial for almost all applications. Optimisation of base pairing, and subsequent duplex stabilisation, is therefore desirable. C-5 Methyl pyrimidine nucleosides are known to stabilise duplexes relative to the non- methylated bases. Therefore the use of 5-Me-dC-CE Phosphoramidite (available either as N-Bz or N-Ac )(1) rather than dC results in enhanced binding (a similar comparison can be made between thymidine and 2'-deoxyuridine). This increase in duplex stabilisation is attributed to the hydrophobic nature of the methyl groups that helps eliminate water molecules from the duplex. We also offer a 5-Me-dC CPG for modification at the 3'-end. The stabilisation properties of Me-dC make this a suitable modification for stabilisation of triplex strands, where its presence raises the melting temperature of the third strand.
Ref:
Effect of 5-methylcytosine on the stability of triple-stranded DNA-a thermodynamic study, L.E. Xodo, G. Manzini, F. Quadrifoglio, G.A. van der Marel and J.H. van Boom, Nucleic Acids Research, 19, 5625-5631, 1991.
Access support
Need some support with placing an order, setting up an account, or finding the right protocol?
Contact us