Skip to content
Skip to navigation menu
N6-Me-dA CE-Phosphoramidite
N6-Me-dA CE-Phosphoramidite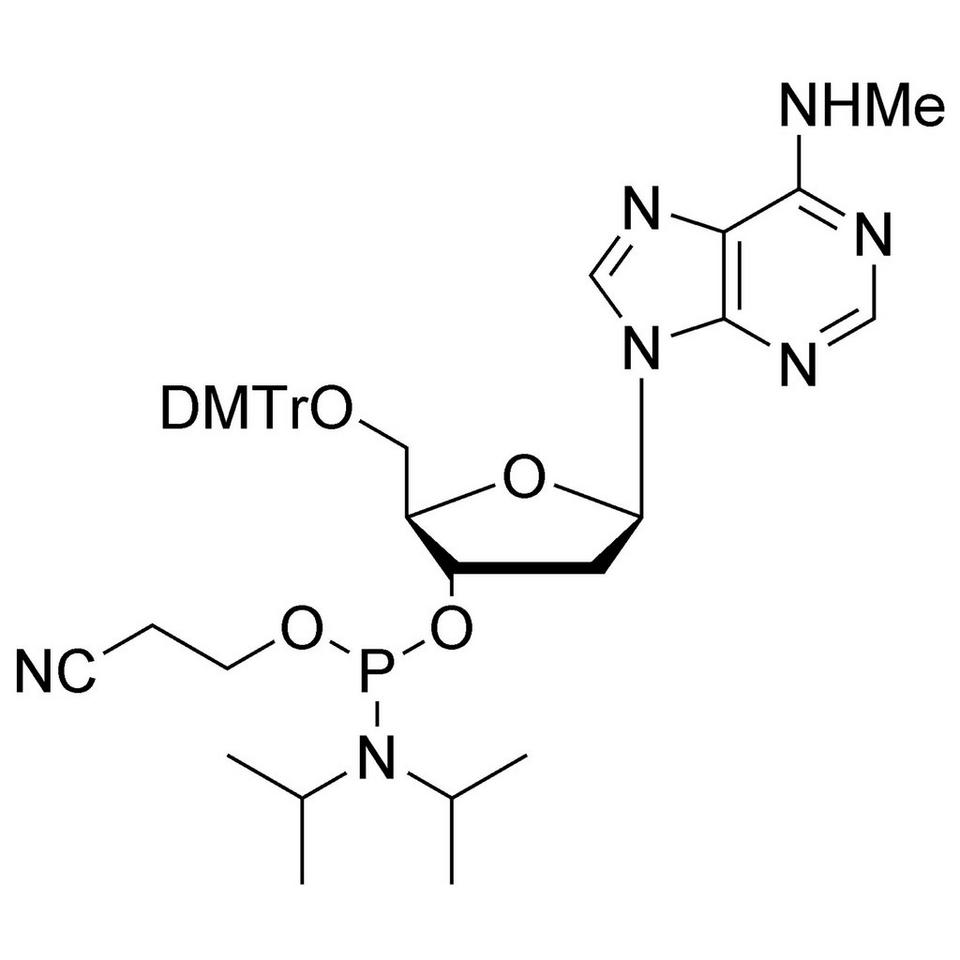 You are currently seeing list prices, to see your prices
please log in
N6-Me-dA CE-Phosphoramidite
CAS No.:105931-58-6
Phosphoramidite used to incorporate a N-methyl-modified deoxyadenosine into an oligonucleotide.
Key features
Show
Hide
Useful for mutagenic studies involving methylation.
Acetyl protection to avoid branching when using DCI as an activator
Product information
Methylating agents are common carcinogens which function by methylation of nucleobases in DNA. Cellular polynucleotides are alkylated by endogenous components, such as S-adenosylmethionine. Chemically, SN1 agents such as alkylnitrosourea and N-alkyl-N-nitro-N-nitrosoguanidine will react with the N7 position of guanine, N3 of adenine, O6 of guanine, O2 or O4 of pyrimidines, and the non-phosphodiester oxygen atoms of the phosphate backbone. In contrast, SN2 chemical agents such as methyl methanesulfonate and dimethyl sulfate react primarily with the N1 position of adenine (1-Methyl-2'-deoxyadenosine) and N3 of cytosine. To examine some of these resulting mutagenic effects, the methylated products O6-Me-dG- CE Phosphoramidite, N6-Me-dA-CE Phosphoramidite, and O4-Me-dT-CE Phosphoramidite can be incorporated in oligonucleotides. To avoid chain branching during synthesis when using DCI as activator, N6-Me-dA is offered with acetyl protection. O6-Me-dG- CE Phosphoramidite has classic iBu protection.
Access support
Need some support with placing an order, setting up an account, or finding the right protocol?
Contact us