Skip to content
Skip to navigation menu
5-Formyl-dC (III) CE-Phosphoramidite
5-Formyl-dC (III) CE-Phosphoramidite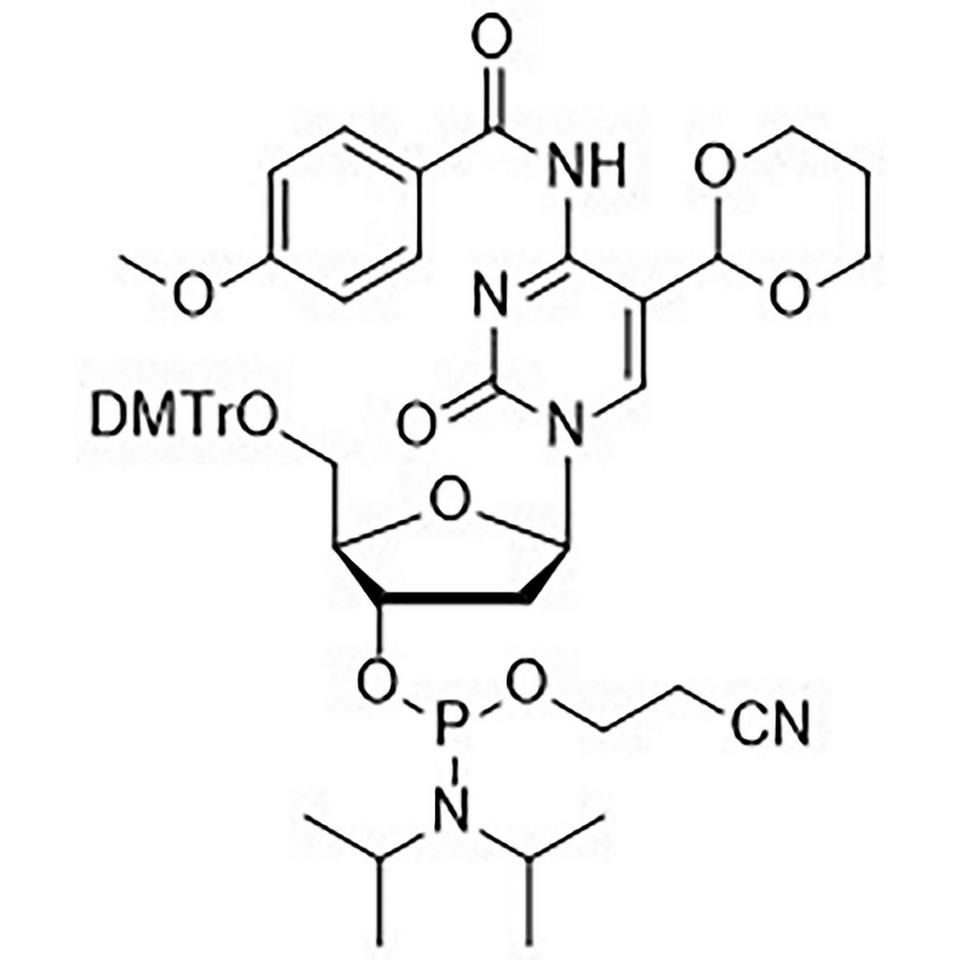 You are currently seeing list prices, to see your prices
please log in
5-Formyl-dC (III) CE-Phosphoramidite
Useful phosphoramidite for epigentic studies.
Product information
For the key reference see: Schroder, A. S.; Steinbacher, J.; Steigenberger, B.; Gnerlich, F. A.; Schiesser, S.; Pfaffeneder, T.; Carell, T., Synthesis of a DNA Promoter Segment Containing All Four Epigenetic Nucleosides: 5-Methyl-, 5-Hydroxymethyl-, 5-Formyl-, and 5-Carboxy-2'-Deoxycytidine. Angewandte Chemie-International Edition 2014, 53 (1), 315-318.
Access support
Need some support with placing an order, setting up an account, or finding the right protocol?
Contact us