Skip to content
Skip to navigation menu
5,6-Dihydro-dU CE-Phosphoramidite
5,6-Dihydro-dU CE-Phosphoramidite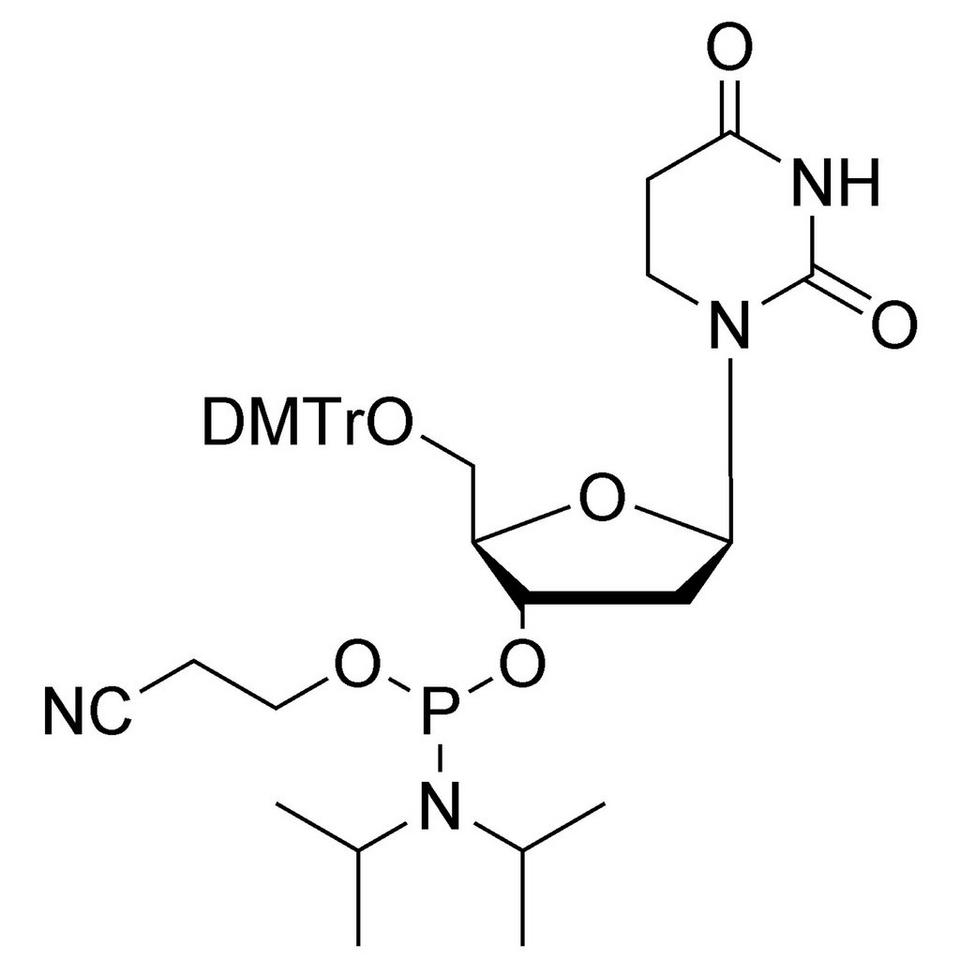 You are currently seeing list prices, to see your prices
please log in
5,6-Dihydro-dU CE-Phosphoramidite
Phosphoramidite used to incorporate a di-hydroxy-modified deoxyuridine into an oligonucleotide.
Product information
5,6-Dihydro pyrimidines are naturally occurring compounds that are structural components of alanine transfer RNA. Dihydrouracil and the hydroxy pyrimidines are major base damage products formed by exposure of DNA to ionizing radiation.
Access support
Need some support with placing an order, setting up an account, or finding the right protocol?
Contact us