Skip to content
Skip to navigation menu
Thymidine Glycol CE-Phosphoramidite
Thymidine Glycol CE-Phosphoramidite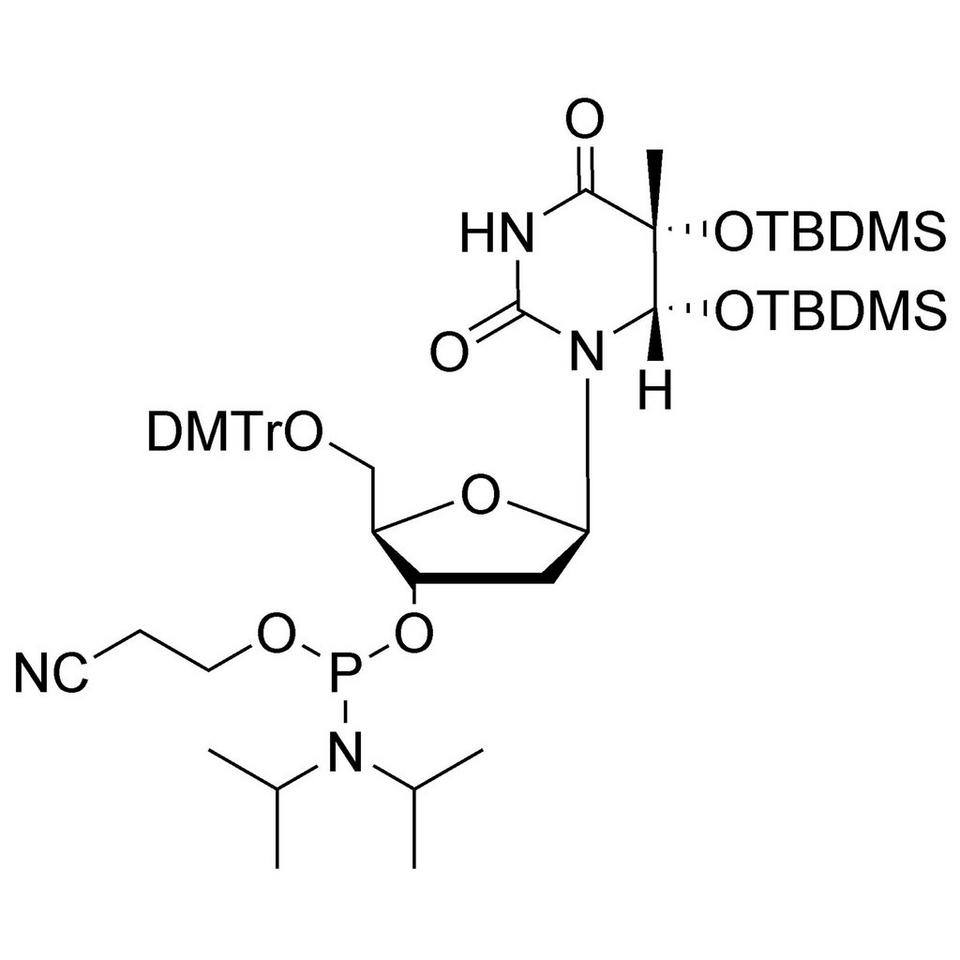 You are currently seeing list prices, to see your prices
please log in
Thymidine Glycol CE-Phosphoramidite
CAS No.:318497-58-4
Useful phosphoramidite for oxidative studies of thymidine.
Product information
5,6-Dihydroxy-5,6-dihydrothymine (Thymine glycol, BA0198) is formed when thymine undergoes oxidative stress, including ionizing radiation. Oxidation of the 5,6 double bond generates two chiral centers at C5 and C6, with the cis-5R,6S form as the predominant product over the cis-5S,6R form. The presence of thymidine glycol in natural DNA has biological consequences and many organisms possess specific repair enzymes for the excision of this lesion.
Access support
Need some support with placing an order, setting up an account, or finding the right protocol?
Contact us