Skip to content
Skip to navigation menu
5-Nitroindole CE-Phosphoramidite
5-Nitroindole CE-Phosphoramidite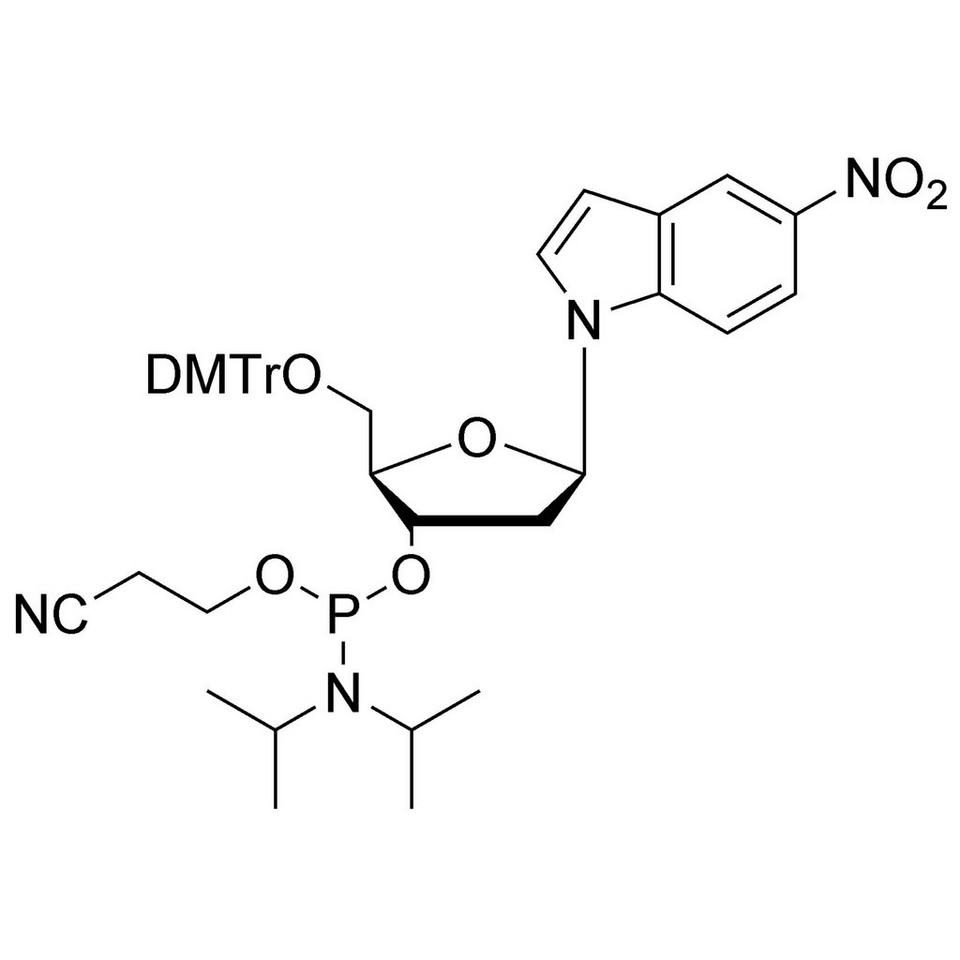 You are currently seeing list prices, to see your prices
please log in
5-Nitroindole CE-Phosphoramidite
Universal base phosphoramidite.
Product information
Applications involving degeneracy can be assisted by the use of a universal nucleoside. In this approach, the base analogue does not hybridize significantly to the other four bases and makes up some of the duplex destabilization by acting as an intercalating agent. 3-Nitropyrrole 2'-deoxynucleoside (BA0018) was the first example of this, however subsequently, 5-nitroindole (BA0019) was determined to be an effective universal base and to be superior to 3-nitropyrrole, based on duplex melting experiments.
Access support
Need some support with placing an order, setting up an account, or finding the right protocol?
Contact us