Skip to content
Skip to navigation menu
Inverse Abasic CNA CPG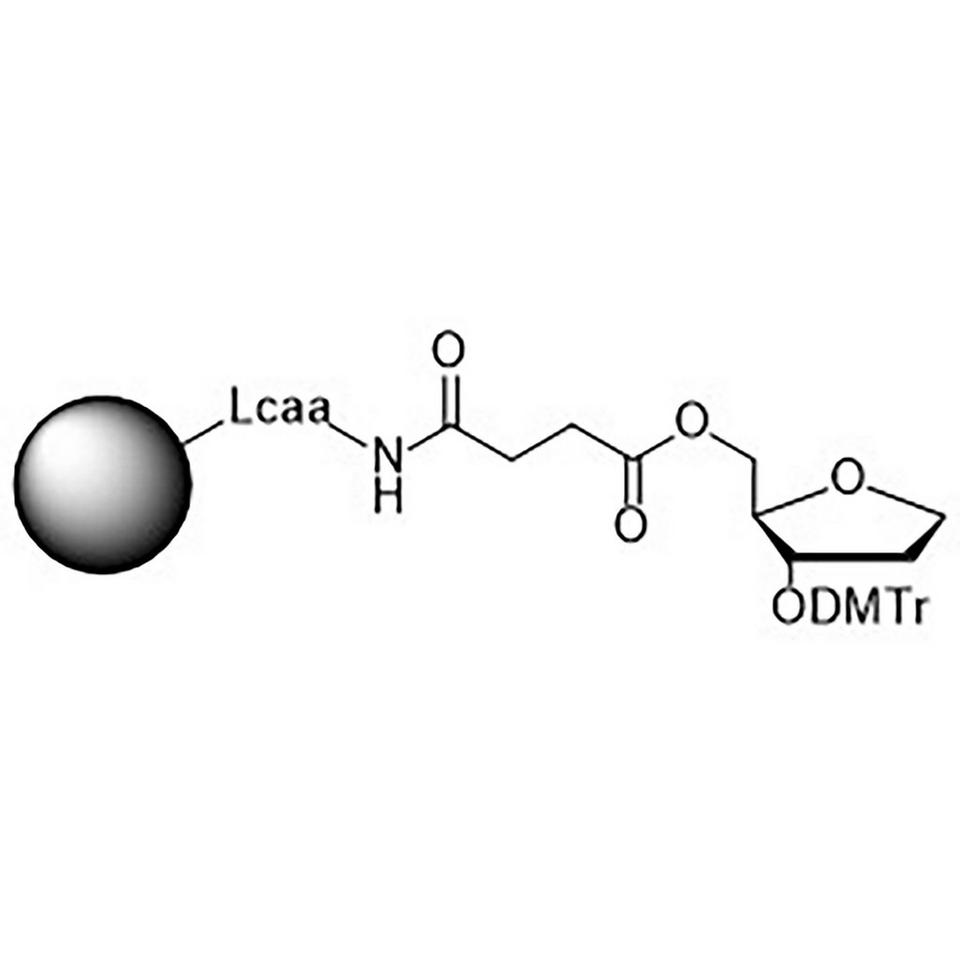 You are currently seeing list prices, to see your prices
please log in
Inverse Abasic CNA CPG
CPG for the incorporation of an inverse (5' to 3') abasic (no nucleobase on the sugar) within an oligonucleotide.
Key features
Show
Hide
Long-chain alkylamino linker.
Standard bulk density 0.25-0.33 g/cc.
Prime CPG suitable for customers with large-scale or therapeutic development requirements.
Product information
Spacer C3 phosphoramidite, when incorporated into an oligonucleotide, mimics the three carbon spacing between the 3' and 5' hydroxyls of sugar unit. (1) Although useful where the base at a specific site is unknown, the flexibility of the alkyl chain distorts the sugar-phosphate backbone. This can be alleviated with the use of dSpacer (or "abasic" spacer" since incorporation of this modifier sits directly into the natural sugar-phosphate backbone with no adverse effect. This modifier mimics abasic sites (2) and is useful in the study of mutations resulting from depurination. The inverse abasic modification allows incorporation of this functionality when designing reverse 5'-3' syntheses to modify the nuclease resistance of the oligonucleotide. Our inverse abasic CPGs are available in a variety of pore sizes and functional loadings.
Ref:
Enhancing sequence-specific cleavage of RNA within a duplex region: Incorporation of 1,3-propanediol linkers into oligonucleotide conjugates of serinol-terpyridine, B.N. Trawick, T.A. Osiek and J.K. Bashkin, Bioconjugate Chem., 12, 900-905, 2001.
(a) Oligodeoxynucleotides containing synthetic abasic sites model substrates for DNA-polymerases and apurinic apyrimidinic endonucleases, M. Takeshita, C.N. Chang, F. Johnson, S. Will and A.P. Grollman, J. Biol. Chem., 262, 10171-10179, 1987; (b) NMR-studies of abasic sites in DNA duplexes deoxyadenosine stacks into the helix opposite the cyclic analog of 2-deoxyribose, M.W. Kalnik, C.N. Chang, A.P. Grollman and D.J. Patel, Biochemistry, 27, 924-931, 1988.
Access support
Need some support with placing an order, setting up an account, or finding the right protocol?
Contact us