Skip to content
Skip to navigation menu
3'-Thiol-C6 S-S CNA CPG Low Bulk Density
3'-Thiol-C6 S-S CNA CPG Low Bulk Density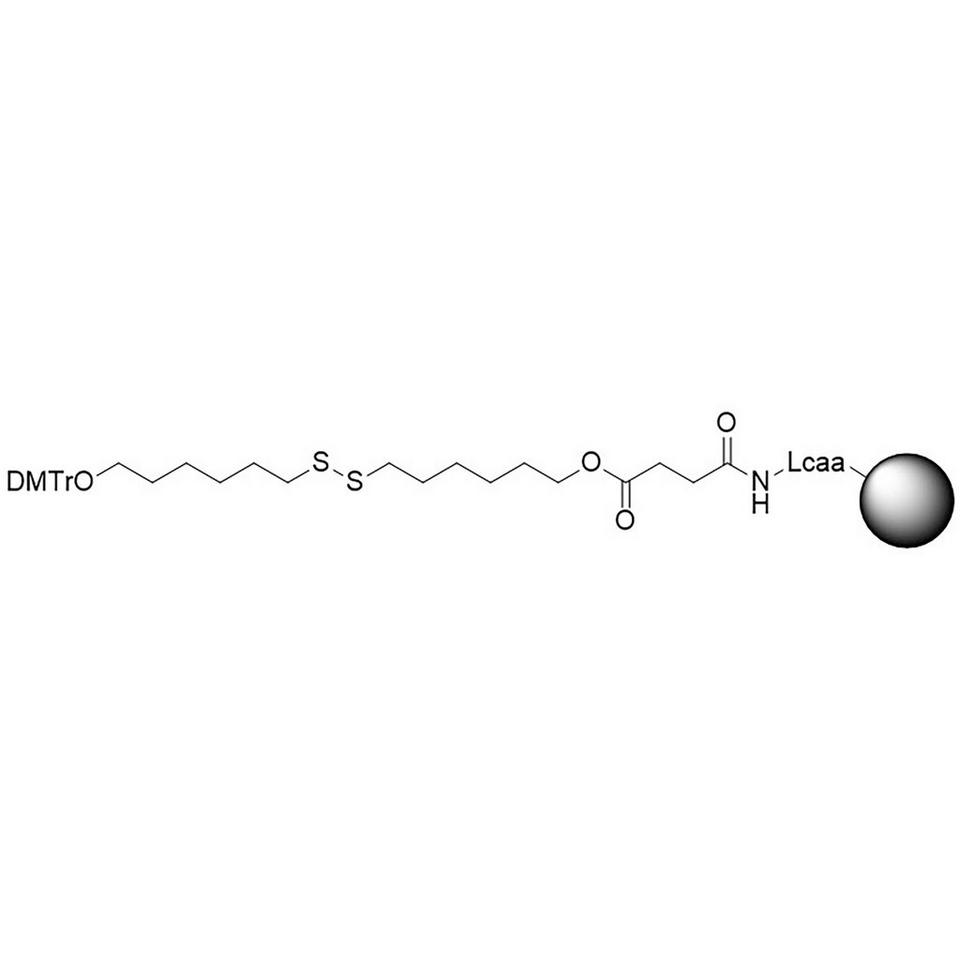 You are currently seeing list prices, to see your prices
please log in
3'-Thiol-C6 S-S CNA CPG Low Bulk Density
CPG for the incorporation of thiol-C6 S-S at the 3' end of an oligonucleotide.
Key features
Show
Hide
Thiol modification allows post-synthetic conjugation of oligonucleotides to reporter labels.
Low bulk density 0.20-0.24 g/cc.
Longer C6 spacer allows for bulkier labels.
Various pore sizes available.
Product information
Incorporation of a thiol reactive functional group at specific sites within an oligonucleotide allows for subsequent post-synthesis conjugation of the oligo with a number of different moieties such as fluorescent markers and biotin, depending on the application. Such labels need to be reactive towards the incorporated functional group: for example, thiols will react with iodoacetate and maleimide derivatives to form thioether linkages. The 3'-thiol-modifier CPGs with C3 and C6 S-S linkers can be used to introduce a 3'-thio functionality, with subsequent cleavage of the disulphide linkage affording the free thiol. This is then available for conjugation.
Access support
Need some support with placing an order, setting up an account, or finding the right protocol?
Contact us