Skip to content
Skip to navigation menu
Cyanine 3-TEG Azide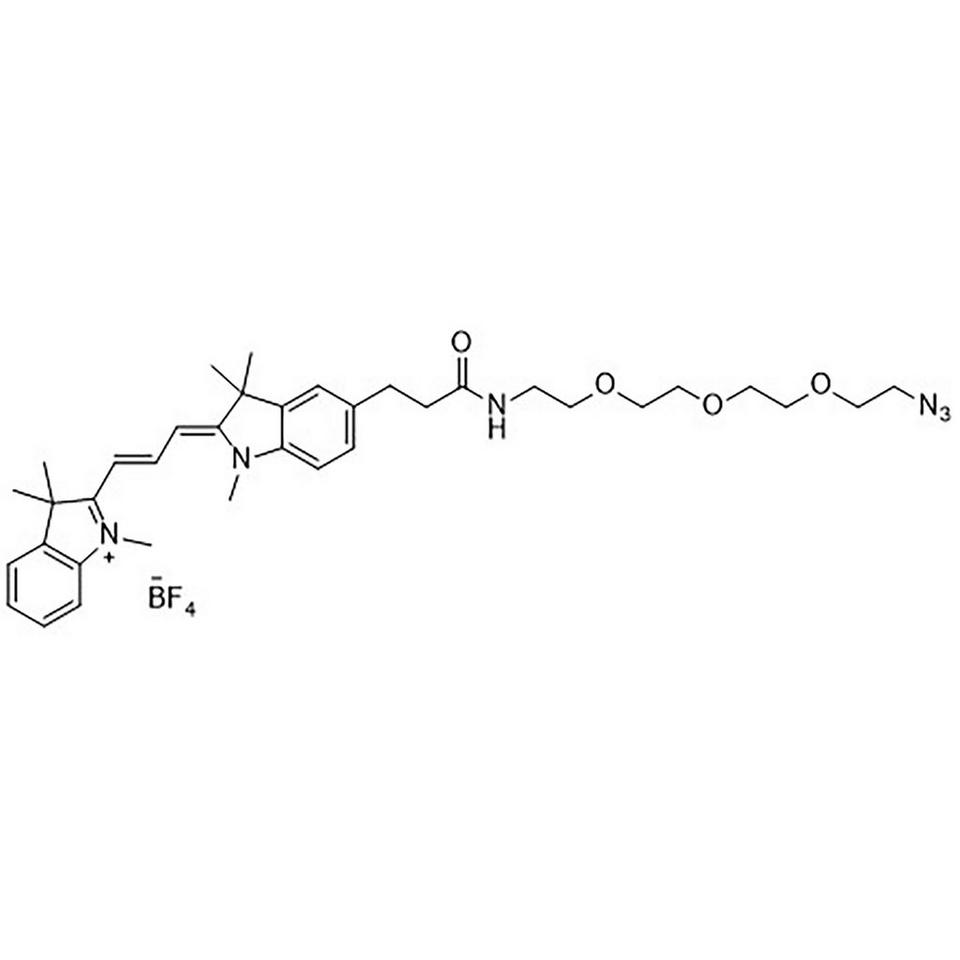 You are currently seeing list prices, to see your prices
please log in
Cyanine 3-TEG Azide
Incorporates the cyanine-3 dye moiety into an oligonucleotide by post-synthetic conjugation.
Key features
Show
Hide
Used to add a yellow fluorescent dye to an oligonucleotide by post-synthetic conjugation.
Maximal emission around 570 nm. Alternative to Quasar 570.
Quenched by BHQ-1 and BHQ-2.
Product information
For further details on the use of cyanine-modified products, see our other listed cyanine and Quasar products. The Cyanine 3 and 5 products from the Berry portfolio have the same application as those from LINK (see: LK2412 / LK2413 / LK2520 / LK2521), however they are slightly structurally different in linker construction (aminopropylglycerol) and utilise DMT rather than MMT protection. The cyanine 3 product is also available as an azide (FC8250) for conjugation in e.g. Click Chemistry.
Access support
Need some support with placing an order, setting up an account, or finding the right protocol?
Contact us