Skip to content
Skip to navigation menu
TInsP5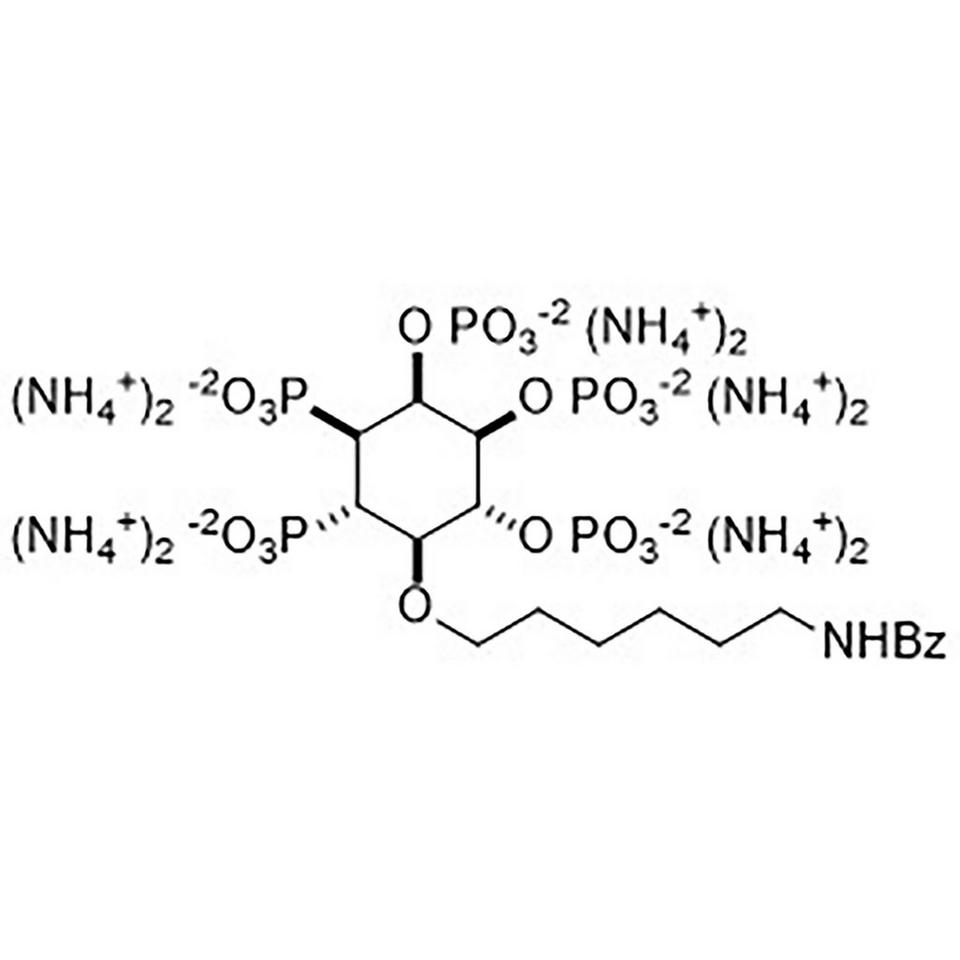 You are currently seeing list prices, to see your prices
please log in
TInsP5
Novel chromophoric substrate analogue of phytic acid that allows the measurement of phytase activity.
Product information
Cleavage of phosphate ester bonds by phytase leads to dephosphorylated T-phosphatidylinositol intermediates that may be quantified using reversed phase chromatography with UV detection. Exists as the decaammonium salt. For the free pentaacid, MF = C19H34NO22P5 and MW = 783.42. Covered under U.S. Patent NO. 7,741,5061. See: Berry, D. F.; Berry, D. A. Tethered phytic acid as a probe for measuring phytase activity. Bioorg. Med. Chem. Lett. 2005, 15(12), 3157-61.
Access support
Need some support with placing an order, setting up an account, or finding the right protocol?
Contact us