Skip to content
Skip to navigation menu
sbeadex pathogen nucleic acid purification kit
sbeadex pathogen nucleic acid purification kit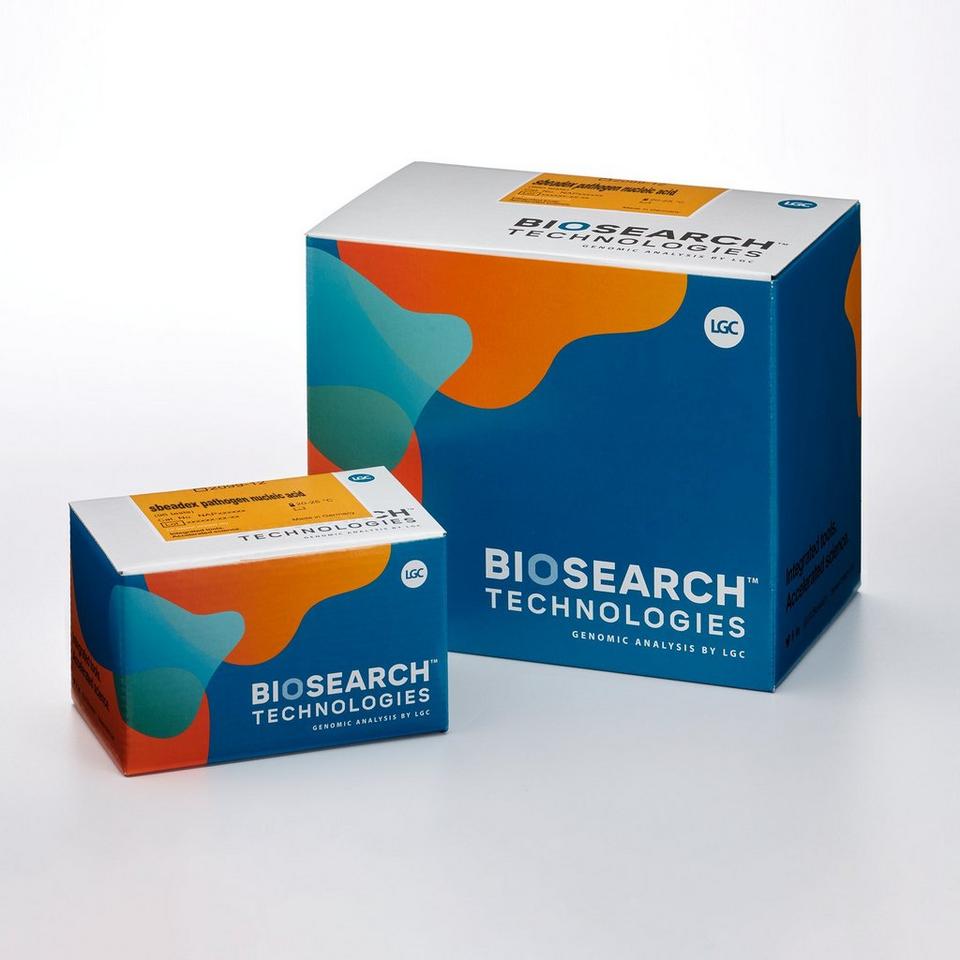 You are currently seeing list prices, to see your prices
please log in
sbeadex pathogen nucleic acid purification kit
Highly efficient, magnetic bead based purification of nucleic acids (DNA/RNA) from various pathogens. The kit does not include dangerous goods.
Key features
Show
Hide
High quality nucleic acid preparations
Validated for qPCR and RT-qPCR
Automatable on all open liquid handlers and purification platforms
Highest flexibility in reaction volumes
Product information
The sbeadex™ Pathogen Nucleic Acid Purificaiton Kits are magnetic-bead based kits suited for the fast isolation of highly purified DNA and RNA from various pathogens which can be used in many downstream applications. They have been validated for research use only using AccuPlex™ reference material (Seracare), replicating a real-life clinical sample as far as practically possible, and are compatible e.g. with LGC, Biosearch Technologies' COVID-19 detection kit. The sbeadex Pathogen Nucleic Acid Purification Kit portfolio offers products for all scales of nucleic acid preparation from different sample types, eluting into 100 µL buffer. They are suited for high-throughput purifications and are compatible with many automation platforms.
Access support
Need some support with placing an order, setting up an account, or finding the right protocol?
Contact us