Skip to content
Skip to navigation menu
5'-DMT-dG (dmf)-Suc-CPG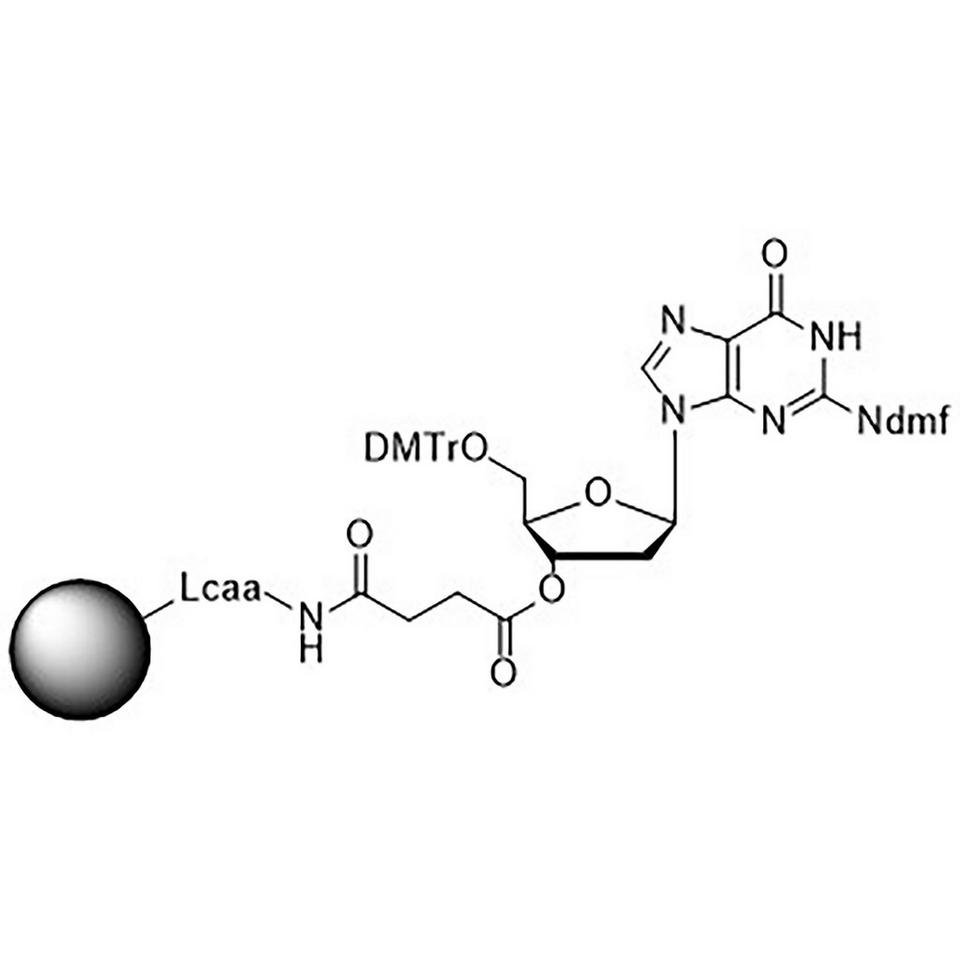 You are currently seeing list prices, to see your prices
please log in
5'-DMT-dG (dmf)-Suc-CPG
CPG for incorporation of unmodified dG at 3' end of an oligonucleotide.
Key features
Show
Hide
CPG has aminopropyl-succinyl linker
Available in smaller pack sizes suitable for research use
Product information
A number of linker variants are used in our DNA CPG products, although a long-chain alkyl amino succinyl linker is the most common. The legacy Biosearch DNA CPGs typically use the AMP-succinyl combination, but sometimes can have a glycolate linker which cleaves under mild deprotection conditions. Similarly, the Q-linker (hydroquinone-0,0'-diacetic acid group) CPGs are advantageous for quick cleavage (2 minutes at room temperature) making them ideal for base sensitive oligonucleotides or dye labelled oligos. Pore sizes commonly available are 500 Å, 1000 Å, 1400 Å and 2000 Å, with application use similar to the Prime and SynBase™ products. These CPGs utilise a different raw glass to the Prime Synthesis products, but are generally offered in smaller pack sizes for research purposes.
Access support
Need some support with placing an order, setting up an account, or finding the right protocol?
Contact us