Skip to content
Skip to navigation menu
Tricyclic Nucleoside Monophosphate, (TCN-P)
Tricyclic Nucleoside Monophosphate, (TCN-P)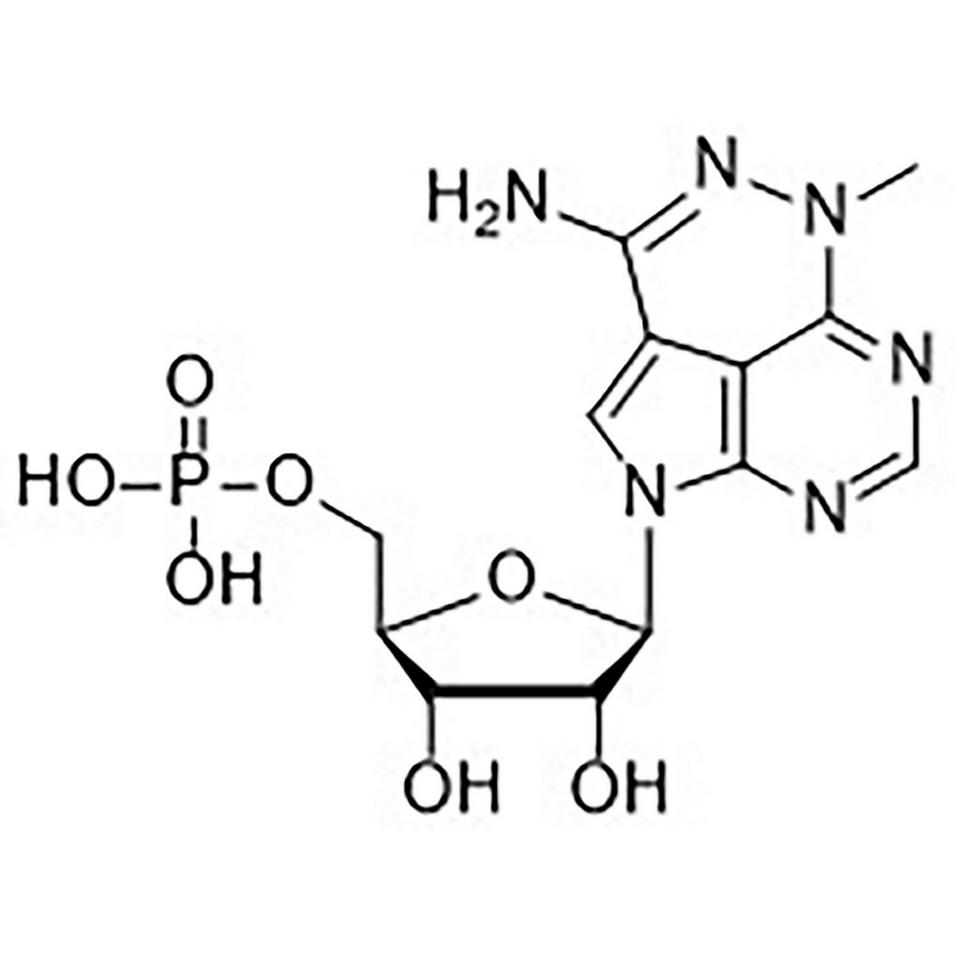 You are currently seeing list prices, to see your prices
please log in
Tricyclic Nucleoside Monophosphate, (TCN-P)
CAS No.:61966-08-3
Inhibits Akt phosphorylation.
Product information
May be useful in treating cancers with tumors that overexpress Akt, shows antiviral, antineoplastic activity, inhibits enzymes in de novo purine nucleotide synthesis.(1)
Ref:
(a) Porcari, A. R.; Ptak, R. G.; Borysko, K. Z.; Breitenbach, J. M.; Drach, J. C.; Townsend, L. B. Nucleosides, Nucleotides & Nucl. Acids 2003, 22(12), 2171-2193. (b) Moore, E. C.; Hurlbert, R. B.; Boss, G. R.; Massia, S. P. Biochem. Pharmcol. 1989, 38(22), 4045-4051.
Access support
Need some support with placing an order, setting up an account, or finding the right protocol?
Contact us