Skip to content
Skip to navigation menu
8-Aza-7-deaza-2'-deoxyadenosine
8-Aza-7-deaza-2'-deoxyadenosine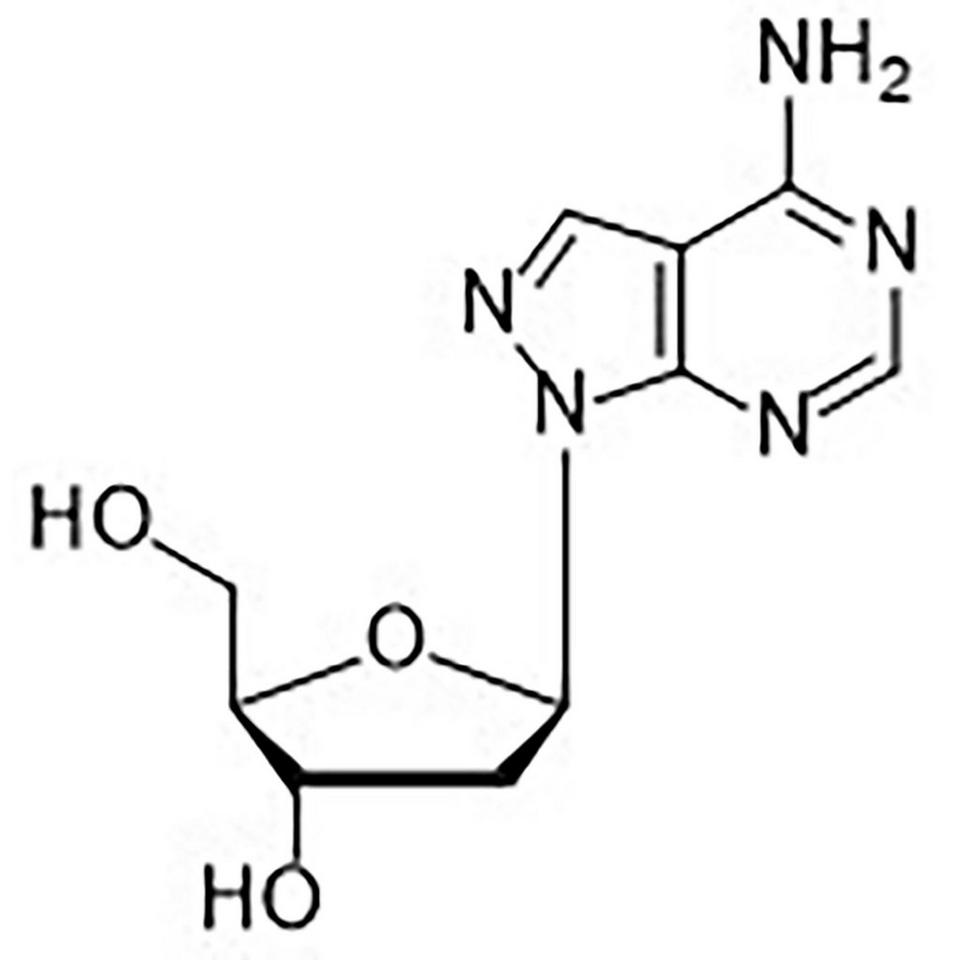 You are currently seeing list prices, to see your prices
please log in
8-Aza-7-deaza-2'-deoxyadenosine
CAS No.:17318-21-7
Isosteric with adenine but offers a different pi-electron distribution and thus an altered dipole moment.
Product information
Oligonucleotides containing 8-aza-7-deaza-dA residues exhibit higher Tm's due to stronger base stacking interactions.(1)
Ref:
Seela, F.; Kaiser, K. Helv. Chim. Acta 1988, 71, 1813-1823.
Access support
Need some support with placing an order, setting up an account, or finding the right protocol?
Contact us