Skip to content
Skip to navigation menu
5,6-Dihydro-5-aza-2'-deoxycytidine
5,6-Dihydro-5-aza-2'-deoxycytidine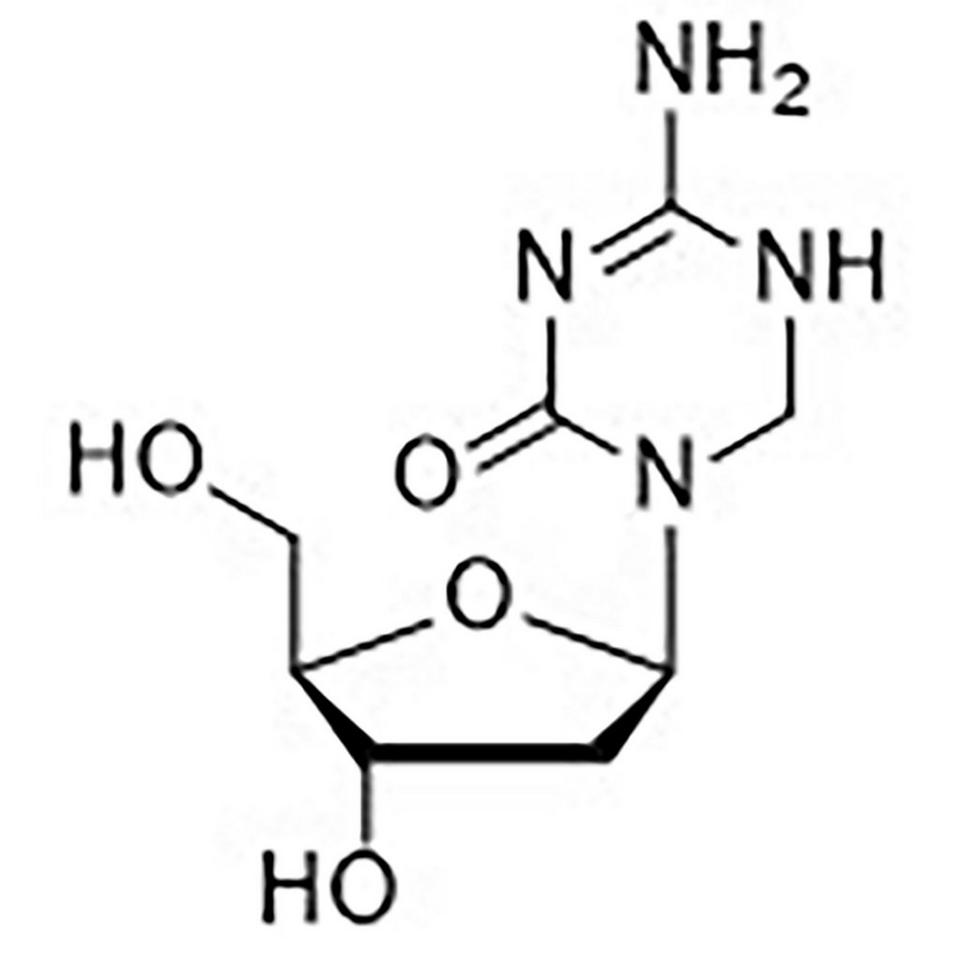 You are currently seeing list prices, to see your prices
please log in
5,6-Dihydro-5-aza-2'-deoxycytidine
CAS No.:114522-16-6
Synthon useful in antiviral studies.
Product information
This compound has been studied for the treatment of HIV, where its ability to pair with multiple bases causes mutagenesis of the viral genome rather than exerting its effects by chain termination.(1) See also 5-aza-dC (PY7105) and 5,6-Dihydro-5-aza-dC-CE Phosphoramidite (BA0237).
Ref:
(a) Harris, K. S.; Brabant, W.; Styrchak, S.; Gall, A.; Daifuku, R., Antiviral Res. 2005, 67(1), 1-9. (b) Murakami, E.; Basavapathruni, A.; Bradley, W. D.; Anderson, K. S., Antiviral Res. 2005, 67(1), 10-17.
Access support
Need some support with placing an order, setting up an account, or finding the right protocol?
Contact us